TOP 10 ATTRACTIES IN MARSA ALAM
Ontdek de 10 topattracties in Marsa Alam, twintig jaar geleden was Marsa Alam een ​​slaperig vissersdorp, maar de prachtige stranden en de maagdelijke koraalriffen van de regio zullen het een uitstekende vakantieplek maken. Marsa Alam, 200 kilometer ten zuiden van Hurghada gelegen, groeide snel in populariteit en sinds de opening van de internationale luchthaven.
1-SATAYH DOLPHIN REEF NATIONAAL PARK
Maak een boottocht naar het Satayh dolfijn Reef, een beschermd gebied waar u kunt snorkelen en zwemmen met dolfijnen. Terwijl u geniet van de onderwaterwereld, kunt u ongeveer 60-80 dolfijnen observeren die een show voor u zullen geven terwijl u de kans krijgt om contact te maken met hen. In deze regio leven veel dolfijnen en zeezoogdieren en je zult betoverd worden door de verschillende soorten koralen en vissen. De reis begint vanaf Hamata Harbour 120 km ten zuiden van de stad Marsa Alam
2- Shaab Samadai dolfijnen reef

Deze lagune,18 km ten zuidoosten van Marsa Alam, herbergt drie duikplekken met een rifsysteem vol interessante koraalpieken en vissen. Wat Samadai echter zo speciaal maakt, is de groep spinnerdolfijnen (met een maximum van 480) die regelmatig de lagune bezoekt.Sha'ab Samadai. Het Samadai-rif, ook wel het Dolphin House genoemd, is waarschijnlijk de beroemdste duiklocatie bij Marsa Alam waar je dolfijnen kunt zien.Shaab samadai is ook bekend als dolfijnen huis en Nu is National Park geworden.De boot vertrek vanuit Marsa Alam marina en niet vanuit Hamata.veel mensen willen deze doen,omdat deze excursie iszo dichter bij vergelijken met shaab satayah dolfijnen huis.waar moet u 1 ,30 minuten rjden ten zuiden van Marsa Alam.
3 -Marsa Mubarak Nationaal Park
Maak een boottocht naar Marsa Mubarak, dat wordt beschouwd als een van de mooiste snorkel- en duikplekken in het gebied van Marsa Alam. Tijdens deze tour kun je de beschermde baai van Marsa Mubarak verkennen, die enkele van de mooiste koraalriffen in de Rode Zee en de prachtige onderwaterzeegezichten laat zien. Het kristalheldere warme water van deze site herbergt een grote verscheidenheid aan flora en fauna. Als je geluk hebt, kun je zelfs een glimp opvangen van de bedreigde Dugong-zeekoe, die af en toe deze beschutte baai bezoekt om te grazen op het zeegras. De reis begint vanuit Port Ghalib
4- Abu Dabab baai Nationaal Park.

Strand snorkeltrip. De baai van Abo Dabab is een prachtige snorkel- en duiklocatie in het gebied van Marsa Alam. Het heeft koraalzijden met veel gekleurde vissen waar je kunt snorkelen. de baai heeft een zandstrand met zeegras met kristalhelder en warm water met een grote verscheidenheid aan gekleurde vissen, groene schildpadden en de bedreigde doejong die af en toe de beschutte baai bezoeken om zich te voeden met het zeegras.Je kunt deelnemen aan een extra geweldige rexcursie (zoek naar de doejong met speedboot vanaf het strand). Je krijgt meer geluk om de Dugong te zien. Deze reis begint om 14.00 uur en duurt ongeveer 1 uur en 30 minuten.
5-Sharm el Lulli Strand

Sharm El Luli of Ras Hankorab ligt ongeveer 60 km ten zuiden van de stad Marsa Alam, het ongerepte witte zand en vijftig tinten blauw van de wateren van Ras Hankorab. Deze plek staat lokaal bekend als Sharm El Luli. Hier zet je je masker en vinnen op en loop je gewoon het water in vanaf het steenvrije strand. Na twee minuten zwemmen betreed je een andere wereld die eruitziet als een magisch onderwaterbos. Als je op zoek bent naar kleurrijke koralen met verschillende vissoorten en ongerept strand, dan is het Sharm El Luli, het zand is wit en ziet eruit als parels onder de zon, de zee is helder en weerspiegelt de kleur van de koralen. De koraalformaties bij Sharm El Luli zijn echt sprookjesachtige dingen. Het visleven is hier interessant met zoveel verschillende soorten. De levendige kleuren, vormen en maten van tientallen verschillende koralen zijn gewoonweg verbluffend. Het is heel bemoedigend dat Sharm El Luli zijn charme niet heeft verloren. Je hebt gewoon zin om weg te drijven en droomt je eigen onderwaterdroom. Het strand zelf is behoorlijk spartaans, maar zonder schaduwstructuren. Misschien vindt u beschutting in de bedoeïenentent waar koffie en thee worden gebrouwen en op traditionele wijze worden geserveerd.
6-WADI EL QULAAN-NATIONAAL PARK
Wadi El Qulaan, het mangrove beach-National Park is echt een geweldige plek om tot rust te komen en heerlijk te zwemmen in het meer. Het water in het meer is extreem warm en goed voor mensen met reumatische pijnen. Vervolgens kunt u in het ondiepe water naar de grote mangroveboom lopen waarachter een verbazingwekkende open zee ligt. Dit is echt een magische plek. een wereld met een prachtig landschap en extreme rust. proef de originele bedoeïenenkoffie in de tent dicht bij het strand aan het meer en kom even tot rust. De lunch geserveerd in de tent bij de ingang van de Qulaan was erg lekker, vooral de gebakken vis.
7-WADI EL GEMAL-NATIONAAL PARK.

Nationaal Park Wadi El Gemal "Valley of the Camels" is een nationaal park, een uitgestrekt gebied van woestijn- en kustwater dat 45 km ten zuiden van Marsa Alam ligt. Het ligt op ongeveer 2 uur rijden van de luchthaven van Marsa Alam. Het park is de site van prehistorische rotstekeningen, evenals Ptolemeïsche en Romeinse ruïnes, en de berg "Mons Smaragdus" is de site van kleine mijngemeenschappen die dateren uit het oude Egypte. Het park is verrassend rijk aan flora en fauna en ook aan historische sites terug naar voor de Romeinse tijd
Wadi El Gemal National Park is de optie van een door een kameel getrokken wagen die je veilig door de wadi's en zandduinen brengt die stoppen, zodat je de natuur kunt zien of zodat je het lokale eten kunt proeven, zoals brood dat in het vuur wordt gebakken in de zand of kameelkaas.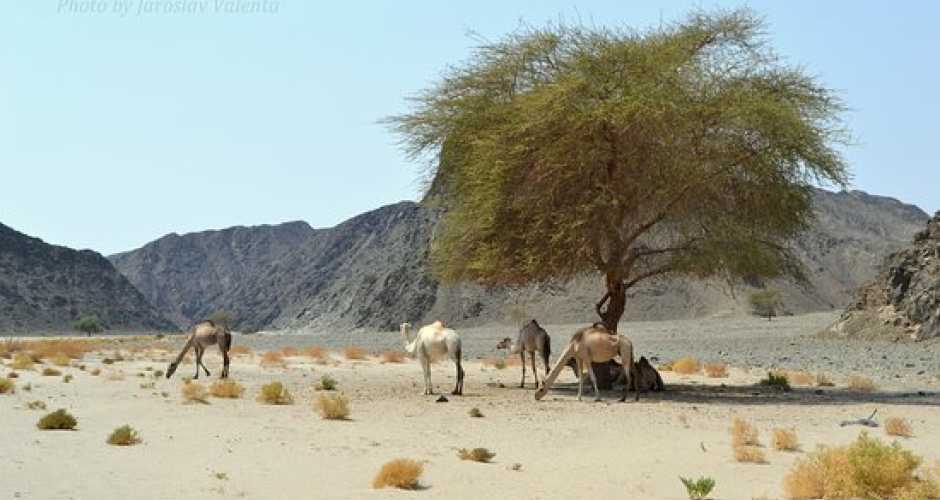 8-HAMATA EILAND
Maak een geweldige snorkelavontuurreis naar het eiland Hamata in Marsa Alam. geniet van een bezoek aan ongeveer 3 Maagdeneilanden, waar u de ongerepte natuur van Hamata National Park zult ontdekken en de koralen en gekleurde vissen rond de eilanden zult zien die u nergens anders kunt zien.
9-PORTGHALIB
Porto Ghalib ligt op slechts ongeveer 5 km van de internationale luchthaven van Marsa Alam en fungeert als een vooraanstaande geïntegreerde resortgemeenschap met een unieke combinatie van een groot aantal bazaars en cadeauwinkels die alle Egyptische producten verkopen en ook geïmporteerde. Egyptisch katoen en verschillende soorten beelden naast waterleidingen en sieraden zijn daar de meest voorkomende producten. Aan de andere kant vind je ook verschillende cafés en eet- en drinkgelegenheden zoals Costa-koffie, fusion, Baskin Robbins en meer, ontspan je met een traditionele shisha-waterpijp en een frisdrank in het strandcafé.
10:luxor excursie vanuit Marsa Alam
Dag excursie naar Luxor vanuit Marsa Alam. je ziet de hoogtepunten luxor, Karnak-tempels, de Vallei der Koningen en maak een Nijl-reis met felucca